Host Geek believes that by bringing down the cost of website design & development, you will be able to concentrate on other aspects of your business. We believe in being upfront with costs and services and will not surprise you with hidden costs after signing up.
We stay away from the cookie-cutter approach for our website design & development packages. We believe that every website should have its own identity whilst reflecting tthe brand it is developed for. You want your brand to stand out, be unique, and we can develop a website that will tick the boxes.
Depending on the plan you choose, you will have a fully-responsive unique professional website 2 weeks from supply of your brief and all elements required for the project. All plans include a 6-month WordPress Hosting plan and 3-month warranty for your website from the launch day.
Each website project that we take on is neither too big nor too small. We develop each one of them with utmost diligence and professionalism, making sure that you will get the website that you have always dreamed of – one that will reflect you and your brand.
Let us take care of your website design requirements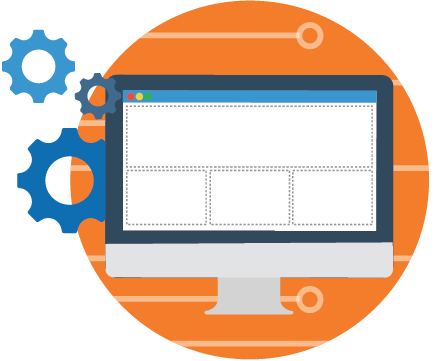 Business Essentials
495
(w/GST)
WordPress CMS
Fully-responsive Design
3 Standard Pages
1 Form
Blog-ready
3 Stock Photos
Social Media Integration
Google Analytics Enabled
No eCommerce
6-month WordPress Savvy Hosting
2-week Estimated Completion
3-month Warranty
eCommerce Essentials
995
(w/GST)
WordPress CMS
Fully-responsive Design
10 Standard Pages
2 Forms
Blog-ready
6 Stock Photos
Social Media Integration
Google Analytics Enabled
eCommerce Enabled 5 Products
6-month WordPress Super Hosting
3-week Estimated Completion
3-month Warranty
eCommerce Plus
1,795
(w/GST)
WordPress CMS
Fully-responsive Design
20 Standard Pages
3 Forms
Blog-ready
10 Stock Photos
Social Media Integration
Google Analytics Enabled
eCommerce Enabled 20 Products
6-month WordPress Fancy Hosting
5-week Estimated Completion
3-month Warranty
eCommerce Products
30
each
ENQUIRE ABOUT OUR WEB DESIGN & DEVELOPMENT PACKAGES