Are you looking for a simple method to customise and build your WordPress site? That is where WordPress page builders are useful in this purpose.
Anyway, why would you need to use page builders for WordPress? When beginning to build a website, you may get it hard to customise your WordPress page layouts. While many premium WordPress themes come with various page layouts, the majority of them are extremely difficult to customise if you don't know how to code (CSS / HTML).
Page builders can enable you to customise, edit, and create your website layout without the need of writing any code. There are many different page builders in the market. So, it's upon you to select the right solution to cater for your needs. Here are top 5 page builders for WordPress.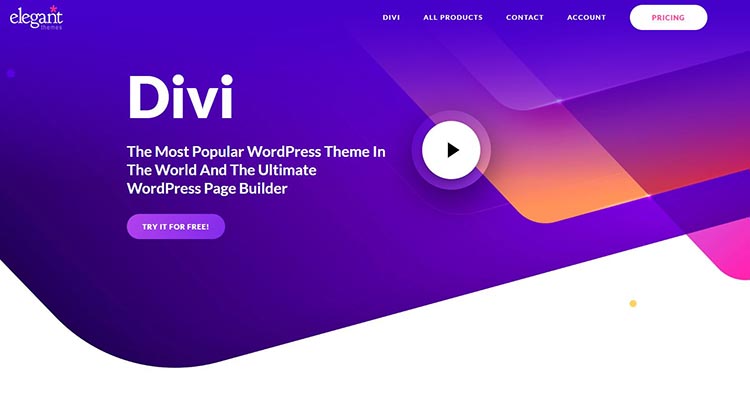 Divi
You can easily use Divi builder and it comes with 20+ templates/layouts for different types of blog/websites. It is a physical drag and drops page builder. Therefore, you can directly click on your page and begin editing the real-time preview of entire changes. There is no need for you to save and click preview so that to see your new design.
Divi is designed with 46 content modules which allow you to drag and drop anyplace in your layout. You can use its advanced design settings to arrange them in 20 row types, 3 sections types, and customise each element.
Besides that, you can use Divi to create any kind of custom page layout which you want within minutes. And you can save these Divi layouts on your site for future use. Also, you can export a layout from a particular Divi installation into another.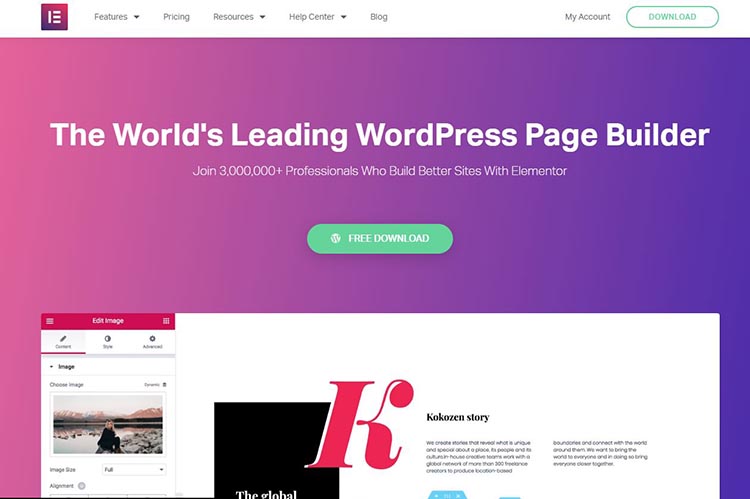 Elementor
Elementor is another important a live page builder that enables you to see your change lives as you edit it with Elementor. Simply begin by designing sections and choose the columns for every section.
Then you drag and drop widgets to your selection from the left panel. Elementor is designed with many widgets including most frequently utilised website elements.
From text widgets and basic image to advanced accordions, icons, tabs, testimonials, social media, sliders, etc. Each widget is designed with its own settings.
Elementor is designed with several ready-to-use layouts/templates which you can easily insert into your pages. You simply can point and click to edit anything on the page, replace the content, and you are done.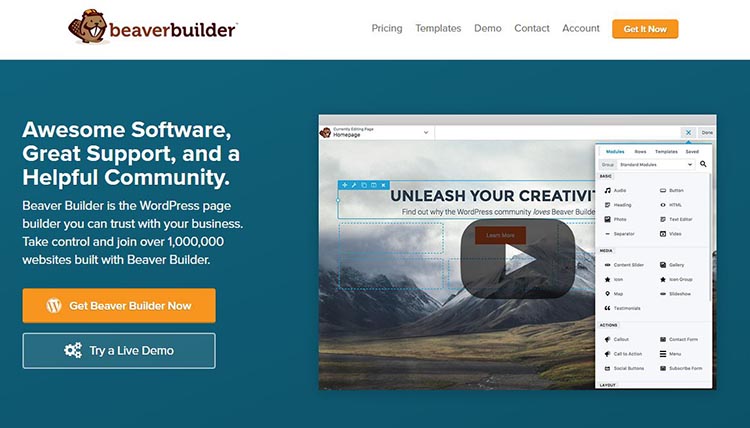 Beaver builder
You can take advantage of this page builder as it is the simplest alternative in the market. It is designed with pre-made templates to assist you in getting started. The ability of Beaver builder enables you to customise each little detail, making it an effective solution for you as a WordPress user. It is extremely fast and designed with an in-built onboarding tour to assist you to quickly familiarise with their interface.
Beaver builder is designed with a live drag and drop interface. This enables you to see all your changes as you add them simply by dragging elements from the sidebar and placing them on your page. You can click on anything on a page to edit its features.
There are modules which you let you add nearly all things you may want including buttons, backgrounds, sliders, content blocks, carousel, and more. Beave builder is designed with over 30 finely designed templates/layouts for landing pages which makes it super-fast and super-easy to build stylish website layouts.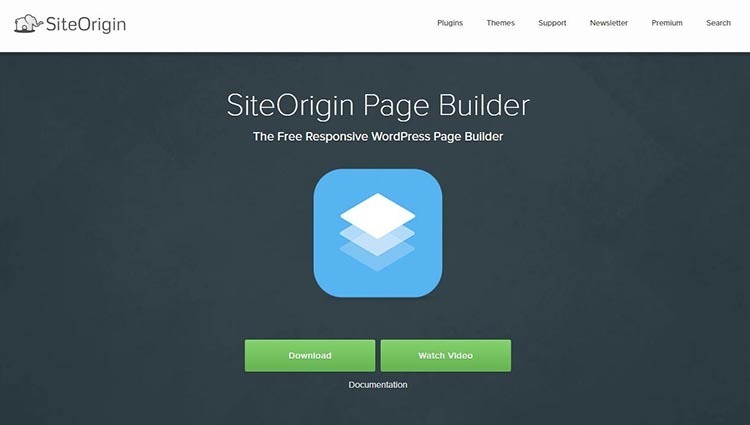 SiteOrigin
You can take advantage of this good free plugin with a drag and drop interact to customise and create layouts. SiteOrigin can enable you to use WordPress widgets. It is designed with many widgets of its own, and you can install and download any widget. Also, it is designed with a history tool that enables you to switch forth and back to redo/undo changes which you made. This is an enormous time saver and gives you peace of mind aware that you can undo and revert changes.
Visual Composer
Visual composer is an intelligent WordPress website editor that can assist you in developing custom site layouts rapidly. It offers you real fronted editing experience for building a blog, and enables you to edit your sidebars, headers, logo, footers, menus, etc. This is the reason why Visual Composer is recognised as a website builder, rather than simply a page builder. It has powerful design options that allow you to customise the appearance of anything on your page. Also, it has simple options that can enable you to add fashionable backgrounds including zoom in/out, slideshow, video, carousel, gradient, parallax etc.
Visual composer is designed with flexible columns and rows for creating grid layouts on your website, and functions well with entire WordPress themes. This enables you to change your themes without the loss of custom layouts which you built with Visual Composer.
In a nutshell…
Creating a website/blog is not a form of work you can knock out within a few hours. But WordPress page builders can certainly assist you in speeding up the process. In major cases, they will help you to easily add complex elements to your website and arrange them in any manner you'd like.