Many companies limit SEO to keyword research and content optimisation. In most cases, the technical aspect is neglected, yet it matters just the same. The overall content marketing strategy is a process, which requires time and patience for the best results. After focusing on the key elements of the on-page SEO, it is just as critical to deal with the technical issues as well.
Sitemaps
Sitemaps are files, which list each individual page of your website to inform Google, as well as other search engines about the strategies on your site content. For example Googlebot, which reads the file to more intelligently crawl the site. They provide valuable metadata, which is associated with the pages in the sitemap. The metadata includes all information about a webpage including; when it was last updated, how often the changes come, and the essence of the page relative to others. If the pages are properly linked, web crawlers should do the magic. However, you need to improve the crawling of the site to ensure the pages can appear in search results. HTML sitemaps may not be enough for effective SEO. For this reason, you need XML to increase your visibility. The HTML sitemaps are still relevant in the sense that they can help visitors navigate the site but will not yield search engine crawls and index websites.
Many mistakes emerge from overlooking and assuming the technical issues involved. For this reason, many people succumb to the consequences of negligence. Technicalities could be simple and yet assuming them can be costly. You need to learn to do the right thing at the right time. Here, we will explore the 5 major mistakes, which are common to people when developing sitemaps.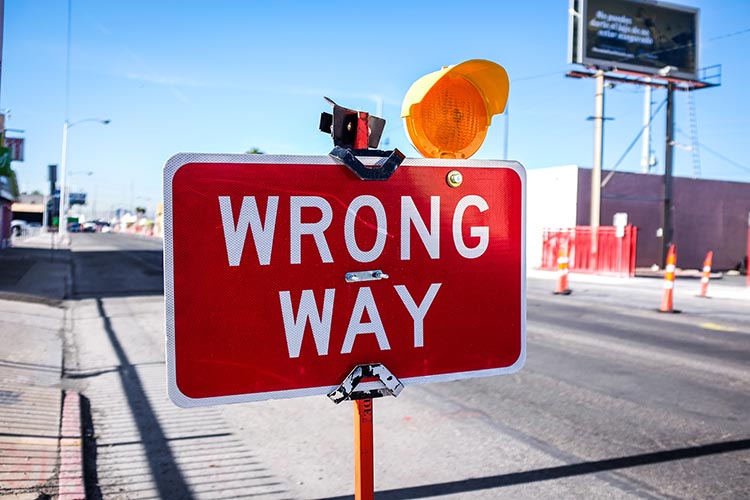 1. Not being aware of cloaking
The difference between content presented to crawlers and visitors is called cloaking. This act is in direct violation of Google's webmaster rules. If you have once searched for something and clicked on a direct link only to find nothing related, you know the frustration it can cause. Google and other search engines can identify this practice and find the culprits. Moreover, it often leads to complete page invisibility in search engine results pages, which only affects your performance.
Since cloaking is not always done intentionally, web developers may not know they have done it, and the mistake can linger until discovered by Google. Failing to pay attention to it is a grievous mistake, which may cost you the wrath of Google's disciplinary action. Some design teams may cause cloaking by providing HTML text to crawlers, as they serve visuals to page visitors. In other cases, it could be as simple as matching text colour with the background, which Google interprets as an attempt to hide something from your users.
2. Incorrect use of H tags
Apart from helping search engines find content, headings are a suitable place for LSI (Latent Semantic Indexing) keywords. These are keywords expressed in various ways, which has generated a lot of controversies online. Many people are concerned about whether using multiple H1 tags on every page is legal or not, and how many are allowed.
3. Failing to Set up Canonical tag on Pages with multiple URLs
Multiple URLs open on a single page is common. However, note that a single page may yield various URLs via syndication, back-linking, or user paths. For this reason, it is essential to determine a preferred path to assist the search engines in finding the master page to index. This is the reason you need a canonical tag for the exact purpose. The Rel='canonical' is placed in the header to help prevent issues with duplicate content by informing search engines about the version of the canonical version. Failing to set up canonical tags, therefore leaves your website vulnerable to duplication. The process of content consolidation here will improve your page ranking on search engines. Most people fail to do this and still wonder why their websites cannot perform highly on search engines.
4. Failing to Update or clearing up the XML sitemap
A sitemap lists URLs and helps with the indexation to protect the webmaster against duplication of content. This means that XML sitemaps are the skeleton of the website. If you allow any inconsistencies in the sitemap, the URL hierarchy would be as good as a non-matching table of contents, which does not point to the accurate pages. This means you have rendered it useless, and will not be reflecting the actual website content anymore.
5. Failing to Optimise for mobile searches
Today, smartphone users account for the highest traffic online beating desktop users by far, and consistently for a long time now. Failing to create mobile-friendly web pages means you will lose such users, who are also the highest in number. The webmasters and development teams may forget or simply underestimate the importance of making the website mobile-friendly. This means re-checking responsive design, load time, fonts, touch elements, localisations, and consciousness.
In a nutshell…
Small mistakes may cost you more than you could have imagined. You should, therefore, focus on every little detail.