If you've found this page, I guess you are you're thinking about designing your own website or want to rejuvenate an existing one. If you run a business or market anything, it's vital to have a website. The following are some of the most important do's and don'ts of web design in Singapore.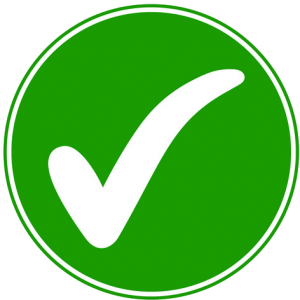 DO have easy to use navigation
Navigation is the most important component of website usability. You want your visitors to be able to locate what they're looking for so your web design should have clear menu options and use familiar words that can be understood easily. You want your visitors to find what they seek in the shortest amount of time possible. The three-click rule is well heeded when it comes to web design in Singapore – your visitors should never be more than three clicks away from what they are looking for.
DO make it easy to scan your pages
Your visitors are likely to scan a page for the information they want, rather than read every word on it. A good web design has an arrangement of elements that implies where the viewers' eyes should focus first.
DO take content seriously
An excess of 95% of all information on the Internet is in written language. Even with the best web design, it's no more than a pretty shell without good content. Good web design in Singapore has both great design and great content.
DO check your website for errors and mistakes
Great Singapore web design and content can quickly be tarnished by a few small errors. You'll want to be careful of dead links that can frustrate your visitors imensely with a the dreadful 404 Error page. Also, be sure that all the media content load properly as broken images / videos can make your web design look unprofessional.
DO have a responsive web design
In today's world, there is an extremely wide range of devices that can run web browsers. Visitors can be viewing your web page from anything from desktops, tablets, phones, music players, and even a smartwatch. You want to ensure your website will be displayed correctly on all the different screen sizes available.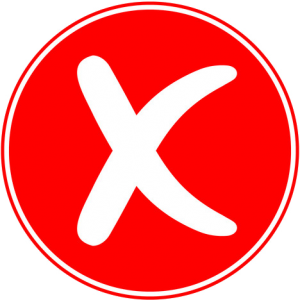 DON'T overload your viewers with too many navigation options
How many times have you been on a website to click on countless of options and menu items that lead you through numerous pages to still not find what you were looking for? This will naturally lead a visitor to search another website for what they seek, so a good navigation/menu structure is essential.
DON'T have walls of text
Break down your information into groups so that will be easier to survey. Break the walls of text by using headers or bullet points.
DON'T fill your content with too much jargon
Your written content should be as plain and simple as possible to help make sure your visitors can understand easily. Make it available for all levels of readers (universal) by using words and phrases that are understandable to everybody.
DON'T make users wait for content to load
Loading time becomes more and more important as technology improves. Nearly half of users expect a web page to load in just a few seconds or less. The longer your web page takes to load, the more likely your visitor will hit that 'Back' button and try a competing website. You want your visitors to go forward, not backward.
DON'T flood your web page with ads
Too many promotions and advertising in your web design will overshadow your content and make it more difficult for visitors to accomplish their tasks. Every ad is competing for your viewers' attention, therefore distracting them from your actual content resulting in sensory overload. That coupled with the fact that ads will also slow the load time resulting in more visitors going to your competition instead.
When individuals interact with websites, they expect an easy-to-use experience. If you are not successful in developing a web design with these essential fundamentals, your visitors will simply move to your competition, which is always just a click away.